Keyboard controls and instructions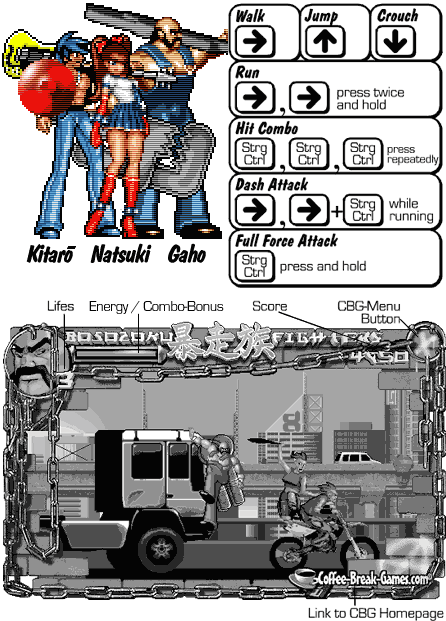 The Chinese ambassador's daughter has been abducted by the powerful Yakuza clan boss Kunimura! The kidnappers' demands: 10 billion yen - and no police!!!
Only three heroes can save the day: three members of the infamous Bosozoku, Japanese street brawlers, whom Kunimura would never suspect of working with the authorities... Choose between graceful Natsuki, cool-headed Kitaro and mighty Gaho to infiltrate the Japanese world of crime.
Use skill and power to find the Godfather's hideout and put a stop to his game, and you'll be redeemed from your own crimes!
Use CTRL and the arrow keys to control your fighter.
SPACE pauses the game.