Keyboard controls and instructions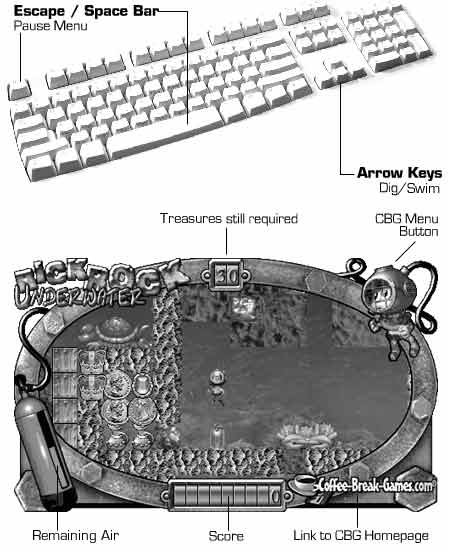 Help Rick on his hunt for treasures on the bottom of the sea!
Once you have collected the required amount of treasures, an exit will open. Find it to proceed to the next level. Oxygen is also very important.
Beware: When Rick is moving, he will consume more oxygen!