Keyboard controls and instructions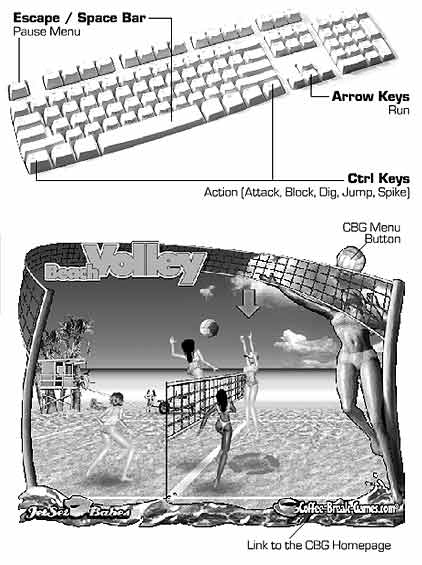 An arrow marks your player character at all times. Use the arrow keys to move and the Action key (preset: "Ctrl" key) to attack, to block, to dig, to jump or to spike. Your character will then execute the appropriate action, depending on the game situation.
A team scores by getting the ball to touch the opponents' part of the playing field. Pay attention to the marks on the ground in order to move into the right position when your partner passes you the ball.
The blue circle marks the place where the ball will hit the ground, the red one marks the best position to shoot. Press the action key to jump and press it again to hit the ball. While in midair, press the arrow keys to change the direction of the spike. When serving a new ball, you can also use the arrow keys to change direction.
The first team to score 15 points wins the match.