Keyboard controls and instructions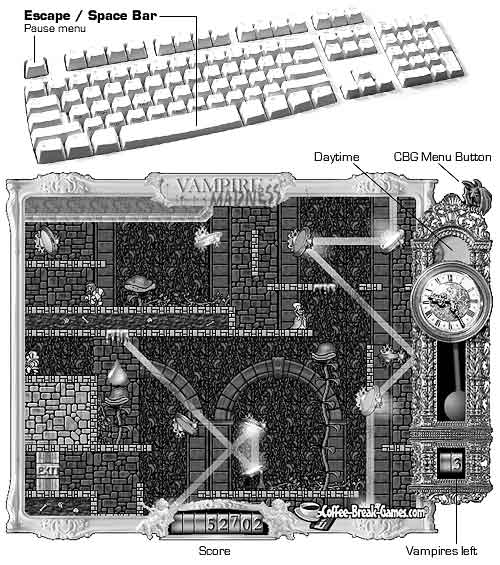 Click the mirrors in oder to rotate them and to deflect sunlight onto the vampires.
Once all vampires are eliminated, a gate will open that leads to the next level of the crypt - guide your ray of light through this gate to proceed deeper into the vampire's realm.
Hit Esc or the Space Bar to pause or to restart.
Remember - your time for battle ends with the sunset...